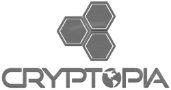 Cryptopia Karte der Ausfälle
Cryptopia ist ein Kryptowährung Austausch in Neuseeland. Cryptopia bietet auch Mining-Pools und Auktionen.
Cryptopia Meist betroffene Gegenden
Berichte von Ausfällen und Problemen in den letzten 15 Tagen, ausgehen von:
| Lage | Meldungen |
| --- | --- |
| La Garenne-Colombes, Île-de-France | 1 |
Cryptopia Kommentare
Tipps? Frustrationen? Teile es hier. Nützliche Kommentare enthalten eine Beschreibung des Problems, der Stadt und der Postleitzahl.
Cryptopia Problemmeldungen
Letzte Ausfälle und Probleme die in sozialen Medien gemeldet wurden:
Zabihi

(@Zabihi13) berichtet

@cz_binance @binance I lost all my #eca in Cryptopia. If it had been listed #eca on Binance, I wouldn't have had such a problem.

RossGA

(@R0ssGA) berichtet

@11_saints @SwenLink I've never had a problem on the Ogre. But it is crypto. Risk management. Never had an issue with Cryptopia either until they vanished while I had open bids there accumulating $D. Swoop in, buy/sell, pull funds. Small position sizes limit short term risk. Easypeasy.

Bex

(@Bexbexsta) berichtet

@tiensvdm @crypto_blkbeard Yes really lol if cryptopia hadn't of gone down I would have so many more bags of absolute shite tiens

🌶️ Patriot Mike 🇺🇸

(@PatriotMike4U) berichtet

@crypto_blkbeard Only a few that I'm still holding on Cryptopia. I should login and see how they're doing.

turbopants

(@turbopants) berichtet

@inversebrah Cryptopia going down did as well. When you're a market like btc and ltc to be exchanged against, it hurts.

OrangeDog

(@orangedog21) berichtet

@nicebit_net @FloridaHodl That's terrible man Can I ask what the scumbags did My moment came with the cryptopia inside job

NOBODY'S FRIEND 🐒

(@SKNIRT2C) berichtet

@mistarmiles Lmaooo, them no sAbi my cryptopia issues na, when I cashout dem no go still Dey 😂

TheCryptoBeauty

(@beauty_crypto) berichtet

I'm trying to film a #breakdown of the #cryptopia incident, to lead into my #cryptocurrency #safety #series. I'm beginning to realize the core issue might be that I'm not sufficiently funny under pressure.

CRONK (658 days to BTC ATH)

(@CryptoCronkite) berichtet

@tsoyza Cryptopia was an exchange for mostly low cap shitcoins that shut down b/c millions of user funds got stolen it's now been in liquidation process for a long time (and it's dead so not gonna reopen)

Westbanktrash

(@FishBronson) berichtet

@JonahSPRKL @FunkydogCrypto @Woodsy1983 @CoinTigerEX @AlexanderHaxton @ReySantoscrypto @cryptodrugdealz @ChristopherGwy6 @berhuan @ethereum @ERC20News @kaiwhale @ZaviWoodson1 High ROI like MRX and Sparkle isnt sustainable. MRX price was pummeled when Cryptopia went down. It wasnt because you left. You, previous members, and the current members have made mistake after mistake resulting into the death knell of MRX.

Trust A

(@Anasjusthim_) berichtet

@Freedom40Link @Davincij15 No any secret, he has lost some coin also on cryptopia that went down, "don't love it don't like it just trade it"

Sam khan

(@Mdjamil07371847) berichtet

@Alien2021 @HTMLCOIN @bleutrade And it will soon shut down like cryptopia exchange did with us so it's better to trade on @binance and @BittrexExchange and this 2 my favourite exchange since i enjoyed this crypto industry

TimeTravelTrvmp

(@TTrvmp) berichtet

@overkillcoin_jr they won't just disappear overnight, which makes it decent. I remember when cryptopia and liqui went down the toilet fast. since bittrex might be bitchmade but they're legit in terms of not stealing your stuff.

Vedic Crypto

(@Cryptoveda) berichtet

@ShitcoinSherpa I cant imagine sending btc or tether to exchange every time I want to make a trade. At the same time I've lost some to cryptopia and other **** exchanges that made it hard to withdraw. I used to keep "moon bags" in cold storage but end up holding them to down town frown.

RandomPanda

(@BlooDh3xx) berichtet

@NeerajKA inb4 people start commenting on how exchanges don't need banking help or any connections with banks. Meanwhile still bitching about Cryptopia and how the governments should track down their money ...