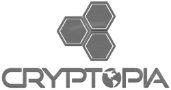 Funktioniert Cryptopia nicht?
Cryptopia ist ein Kryptowährung Austausch in Neuseeland. Cryptopia bietet auch Mining-Pools und Auktionen.
Bei Cryptopia keine Probleme entdeckt
Cryptopia Probleme in den letzten 24 Stunden
In Moment haben wir bei Cryptopia keine Probleme entdeckt. Haben Sie Probleme oder einen Ausfall? hinterlasse eine Nachricht in den Kommentaren.
Cryptopia Kommentare
Tipps? Frustrationen? Teile es hier. Nützliche Kommentare enthalten eine Beschreibung des Problems, der Stadt und der Postleitzahl.
Cryptopia Problemmeldungen
Letzte Ausfälle und Probleme die in sozialen Medien gemeldet wurden:
DJ

(@cisselic) berichtet

@BecauseBitcoin @murphsicles Cryptopia wasn't shut down by authorities.

Dave Dittman

(@Ate_Bit_Dave) berichtet

@haydenzadams Twice in my life lost my over half my BTC... Cryptsy and Cryptopia. Not to mention other exchanges just plain not giving my shitcoins back. Thanks for solving this problem... I have been using Uni since March and I don't want to go back to exchanges.

Gigabyted

(@gigabyted4) berichtet

@notsofast damn, i've always loved MSP i used t hang in there a bit and when cryptopia imploded well MSP came down with it....

Crypto Juice🥤👩‍🚀

(@CryptoJu1c3) berichtet

@Iamamarine2 @kucoincom Take everything out once they fix it... kucoin is the next cryptopia

Masta

(@0ne_mar) berichtet

@Anbessa100 I kinda lost faith in the fact we'll ever see our money back from Cryptopia, but I can't imagine Kucoin going down the same path, so much more at stake

AN₿ESSA

(@Anbessa100) berichtet

$150m hack just reminded me that Cryptopia are scammers and still owe us a lot of money Next time my credit card gets stolen I'm going to shut down the bank and use the funds of all peeps to track down the thief. If the judge says thats wrong, I'm deaf :-)

CR1337

(@cryptonator1337) berichtet

@inversebrah they will go down just like cryptopia did

GKL

(@nebregtheGKL) berichtet

@YellowBlock_io @kucoincom Yeah right. Just in. But this is a whole lot better handling the issue than cryptopia did ;-)

Edward Morra

(@edwardmorra_btc) berichtet

@TheBitcoinCore @kucoincom It's completely different skale, cryptopia was a lot smaller and less relevant, especially with terrible industry standards back then. Only few hot wallets were affected here at kucoin, majority is safe

MLSGRFX

(@MLSGRFX) berichtet

@EngelbertChads1 @kucoincom Bruv, I'm having flashbacks. Cryptopia did the same thing after they got hacked. They allowed users to login but suspended withdrawals. So until they prove me wrong I'm seeing an exchange death knoll all over again...

Raja

(@RajaZuberi) berichtet

@HsakaTrades @inversebrah This is what Cryptopia told too in a statement a couple of days before completely shutting down. 🤔

Mr. Kumar

(@Jangra2020) berichtet

@bitbns Solve my issue check DM No reply on Gmail No reply on telegram No response from facebook No reply from Twitter No address available No customer care no. Available so that customer can call So rude behaviour Are u planning to be next cryptopia @pushpendrakum

ANT

(@Anth0nyHarris0n) berichtet

@cryptojays @Tronfoundation Had Tron but lost it when Cryptopia went down 😢. Silly me for leaving it there.

Crypto Maniac

(@Schizo_Crypto) berichtet

@TTLinkie3299 @ShardiB2 Anyone who puts thousands into this ....well....I'd be worried about the exchange that sells this to even trust them getting shut down and stops ain't gonna matter like cryptopia and fcoin and many more that closed over night.

Money

(@m_one_ypro) berichtet

@GrantThorntonNZ 477 days, 11448 hours, 686880 minutes. Too much time passed. How much time do you need to resolve Cryptopia issue? Maybe you should act slower to squeeze Cryptopia's own holdings until there will be nothing left.

Stevetoshi Snackamoto

(@XStephenElliott) berichtet

@DeviousPL @MKid12276995 A quick google search reminds me that Coinbene, Cryptopia and Kucoin all had issues implementing and maintaining ETN/Cryptonote in the early days - several exchanges even had to use split-wallets and frequent 'maintenance' lasting days. Is this still a problem?

Dead Crypto

(@NTXLonghorns) berichtet

@GrantThorntonNZ How long till we get our funds back ? Cryptopia went down a long time ago

PermaSpudFarmer

(@permacrypto) berichtet

@bigXmrlockdown @novacisko @DeribitExchange Fact is these things happen, exchanges can go down unnanounced for minutes/hours/longer even(I dodged the Cryptopia bullet by a few days); if you know of a better way than to keep funds on multiple exchanges in order to deal with this type of problem, let me know

1liam $chai /u/77

(@CKL_108) berichtet

@murphsicles Ah wasnt asking about how the fall of cryptopia would affect BSV price. Just whether when cryptopia falls, many of these exchanges will go bust/close down. So whether holding BSV there could lead to never seeing those coins again. But yes, im staying away from unregulated ones

Btcking

(@BtcKing01) berichtet

@Cryptopia_NZ give our coins back in btc values when you gave permission to screenshot before cryptopia shuts down.

Black Dude

(@blacksam_black) berichtet

@haydentiff @digitalxrp Let me share my experience. I am directly involved with a project called Litecoin Plus(POS+POW hybrid chain) from 2017. Our developers are investigating more than 20k per yer for server maintenance etc. Our volume was good at the beginning on Cryptopia but Cryptopia got hacked

Sigma T. Alpha

(@SigmaTheEnigma) berichtet

@BitcoinTre TRX is better. I can stand using Erc20 tokens. Look what took Cryptopia down! A massive "hack" in ETH and Erc20 tokens. That and young punks who were sketchy as fk!

El Gorrion 🅡

(@crypto_gorrion) berichtet

@vechainofficial @GrantThorntonCY Aren't these the pricks milking the cryptopia coffers dry by taking forever to make a decision to just allow the users access to get their their coins back? This will go down well...

⚡Bartl0miej⚡

(@Bartl0miej) berichtet

@TheSandboxGame @WPrayudhit @Cointelegraph What a wonderful year. So many amazing changes... I need money! Question 1: Who can help me problem after CRYPTOPIA market incident - I lost a lot of money (!)

🐢Mr Wild🐢

(@rxhector) berichtet

@GrapeRipple i was lucky and got outta Cryptopia right before it went down in flames - it was only $250 - but when you almost live in a tent that's alot.

AniX

(@AniXProd) berichtet

@coldnightmike @Rhett800cc cryptopia is down bro :(

Krypton Nebula

(@KryptonNebula) berichtet

@GrantThorntonNZ I still find it hard to believe that these issues are still not resolved. The court in New Zealand has given her judgment that the cryptocurrency assets belongs to users who had their assets on cryptopia. Why is this taking forever to refund our assets to us?

bitshop

(@fineartopia) berichtet

@TheRealBlockFi Cryptopia shut down and still got some coins in the EX

Valerios Baglaridis

(@walerikus) berichtet

2018 - 2020 bear market was extremely hard for Digibyte. DGB lost liquidity due to #Coinexchange shut down #Cryptopia hack & shut down #Poloniex delisting, but more new exchanges provide liquidity. And $DGB is holding in top 100 and getting even stronger.

Bitcoin BTC Alt Crypto ⚡

(@CRYPT0N1TE) berichtet

@notsofast Well I'm down about 50% in #BTC. And I am down 100% of an unknown quantity of alts I had on Cryptopia.